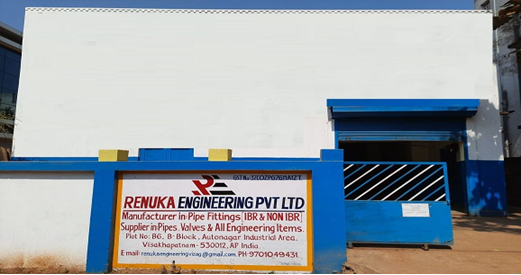 Renuka Engineering Pvt Ltd is having state of an art facility to produce 500 Metric Tons fittings per year. Renuka Engineering also offers Seamless & ERW Elbow's / Bends, ASA150, ASA300# & All other Classes, Table D, E, F,H Flanges (IBR/Non IBR), ASME 16.9/B16.5/16.9/MSS SP 97 Fittings as per customer requirements/specification. RENUKA Engineering Pvt Ltd is a firm believer of latest technology and has commissioned Two Cold Forming machine for manufacturing Carbon steel/Stainless Steel/ Elbows & Tees. Cold Forming Machine offers best quality products with lesser wastage and better production.
We know that our employees are our Brand Ambassadors. They are our face to our valued customers. People are highly talented in their field & dedicated to work. People are result Oriented. Environment at RENUKA ENGINEERING PVT LTD is Nurturing People & Creating new Leaders every. Organized Review system between Management & Employees is encouraging people to achieve higher degrees of Performance. Employees get in sync with latest updates in technology & management front, leads us to better customer Interaction and Service.
RENUKA ENGINEERING PVT LTD is working with talented people, who share our core values such as a challenging spirit, dedication and integrity, and can act on those values.